In January 1996 Alex De Souza arrived in Bournemouth as an immigrant, bringing with him a lot more than just one suitcase and a couple of hundred pounds, Alex was bringing with him the martial art of Brazilian Jiu-Jitsu.
Life was very difficult for an immigrant who could not speak English, and forced by the circumstances Alex started working in catering. His first students were his work colleagues, waiters and kitchen staff. The classes would take place on the grass of Bournemouth gardens and on Bournemouth beach sands. As the the English weather was not an ally, his classes only took place in the summer months and were not regular.
Alex searched for a Brazilian Jiu-Jitsu club in the area without success, Jiu-Jitsu seemed not to exist in England.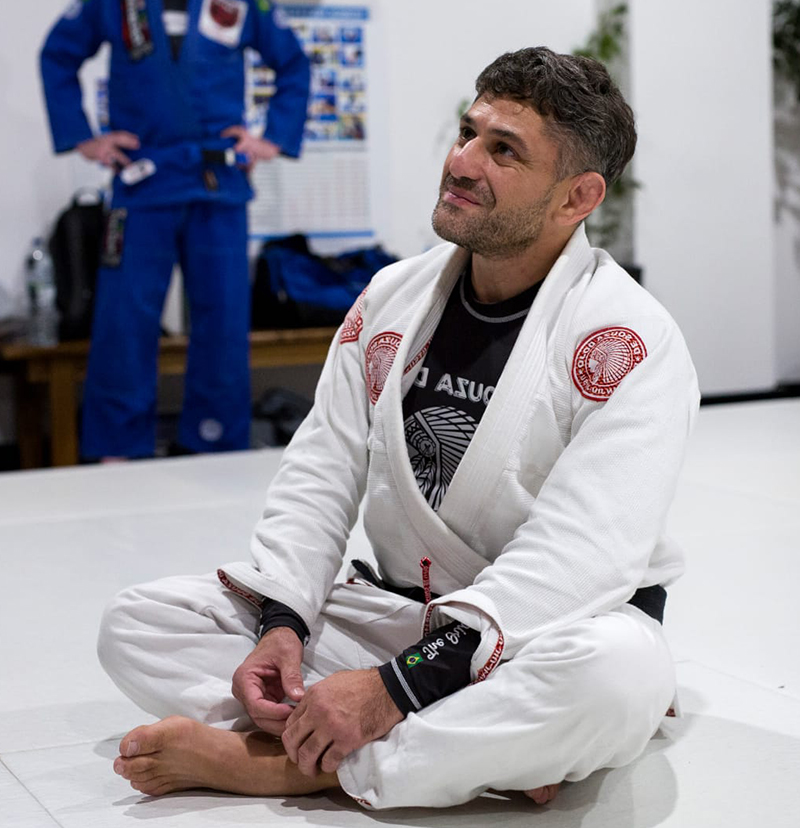 In February 2000 Alex came back from Brazil after a training holiday in Rio, at the Carlson Gracie Academy with a fixated idea of training Jiu-Jitsu.
He then searched for a gym, again with no success in finding it, he was encouraged by his wife Katie to hire a venue and start teaching classes. This was the start of what is known today as De Souza Dojo.
The first club was called De Souza BJJ. Classes would take place every Tuesday night at a church hall, Alex had to hire the hall and the mats from another martial arts club. The hall itself was a dirty damp and cold place, the mats had to be put out and put back into storage at the end of the class.
The students were mainly the restaurant staff and a few others who came from a newspaper advert.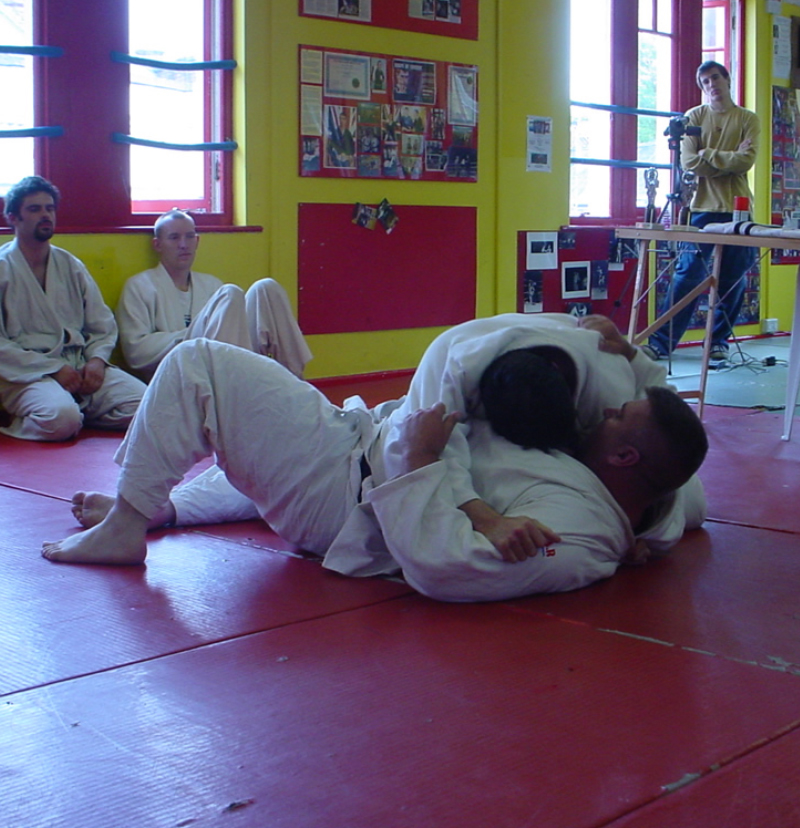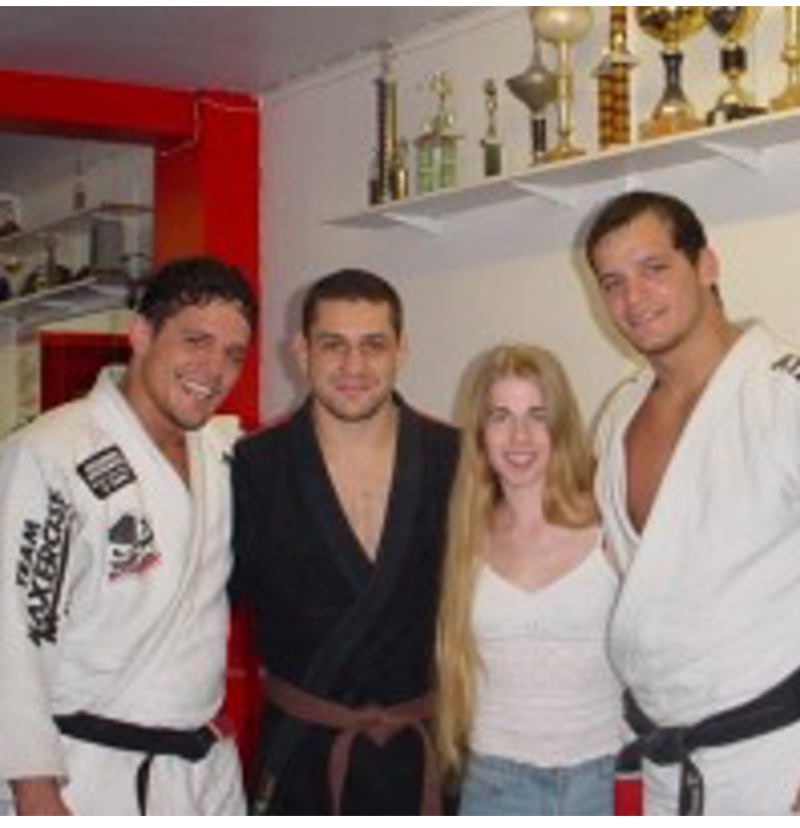 As the church hall was by far an ideal place to train, Alex went looking around for another venue. He found a new place at a kickboxing club in town centre and the classes were changed to a Saturday afternoon. The club was not suited or kitted out for Jiu-Jitsu, it had carpet flooring and a few mats piled in the corner.
Every Saturday afternoon Alex would, by himself, set the mats out and invite the kick boxers to train, classes were very quiet, some days he would turn up to teach and nobody would show up, but he never gave up and continued to train by himself.
Weeks passed by and people started to talk about a new martial art in Bournemouth, and more people started to show an interest. The gym went through a refurbishment and they gained a new matted area, after which new students started to arrive.
Now with a class of more than 10 people, Alex started to make contact with his friends from Brazil, and brought them to teach seminars.
The first person to come over was Carlson Gracie Jr, son of Grand Master Carlson Gracie, soon after his teenage hood friends Saulo and Xande Ribeiro. Saulo, at the time, was ADCC champion and IBJJF World champion, their visit brought more visibility to Alex's work in Bournemouth.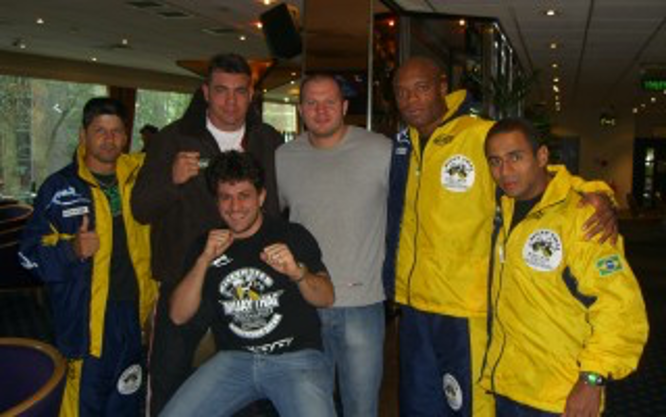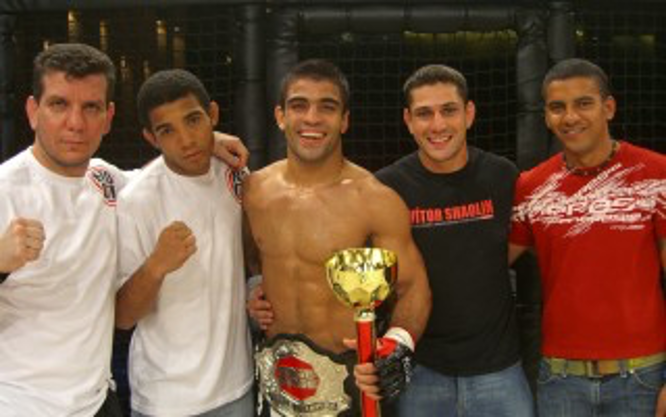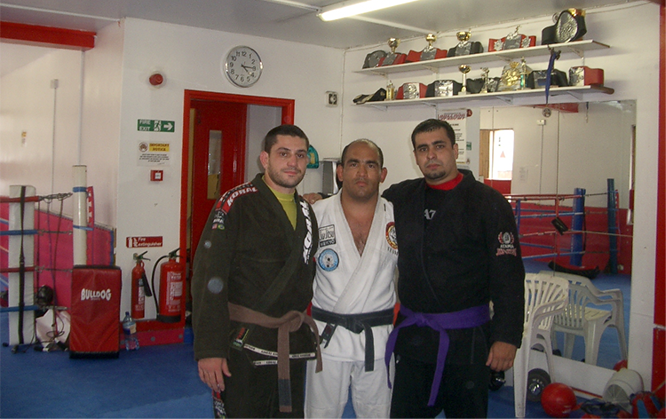 Alex, received visits from his instructors friends from the Amazon, Paulo Coelho and Luis Carlos Valois.
Brazilian Jiu Jitsu & MMA Friends
As Jiu-Jitsu wasn't a popular martial art, and MMA was on the rise, Alex started to take advantage of his friendship with MMA rising stars, who he brought over to teach seminars; Rodrigo Minotauro Nogueira, Vitor Shaolin, Anderson The Spider Silva, current UFC champion Jose Aldo and many other MMA stars.
From 2003, Vitor Shaolin Ribeiro visited the UK many times to teach seminars, and Alex visited Nova Uniao in Rio. Alex and his students started to learn directly from Shaolin. Alex started a partnership with Shaolin, travelling the UK teaching seminars and spreading Jiu-Jitsu.
Classes were now in Southampton, Weymouth, Bournemouth and New Milton.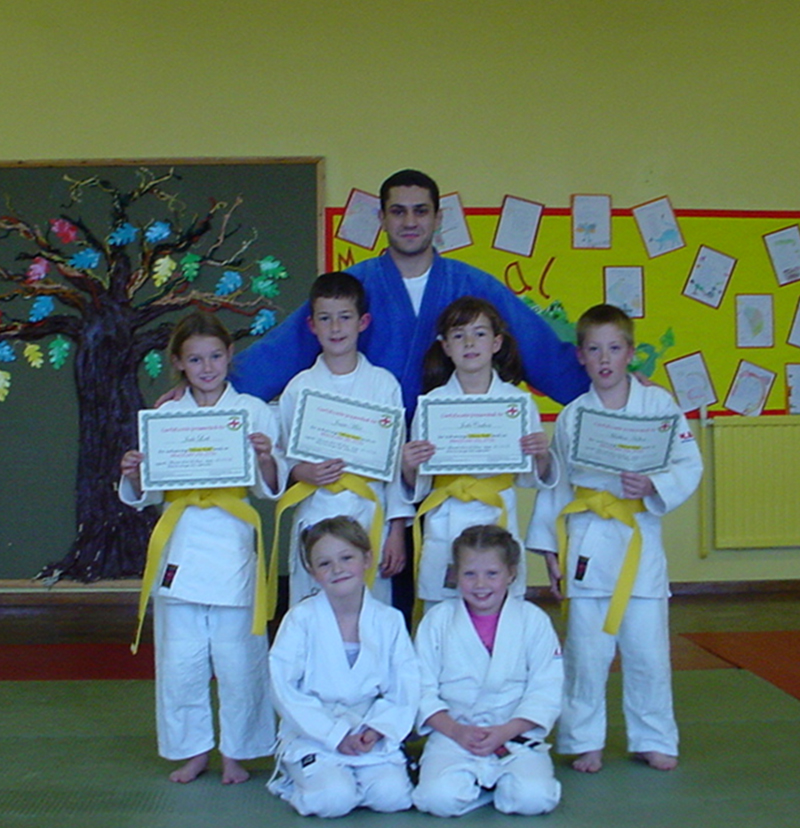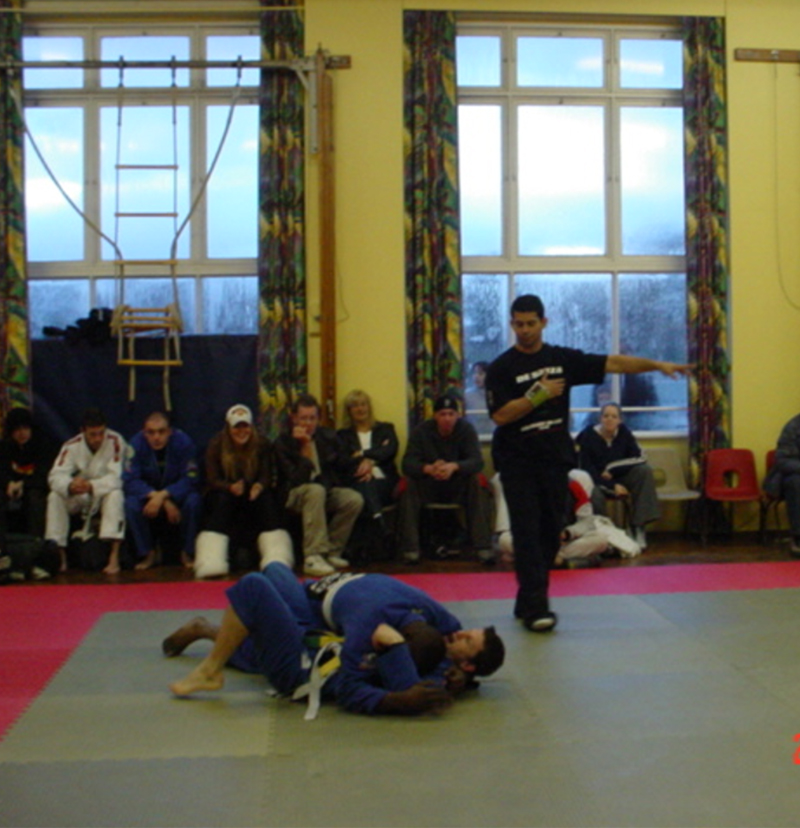 Alex, with the help of his wife Katie, set up kids BJJ classes at New Milton Infant and Junior School. Alex and Katie had a popular after school class, with many children aged between 7 and 12 years old.
In 2004 another land mark for Jiu-Jitsu in the UK was established, the first Brazilian Jiu-Jitsu competition in the South Coast took place in New Milton Junior School hall.
The event only had one matted area, but had the support of many clubs from around the UK, and even international competitors.
This was the first Dorset & Hants Brazilian Jiu-Jitsu Open.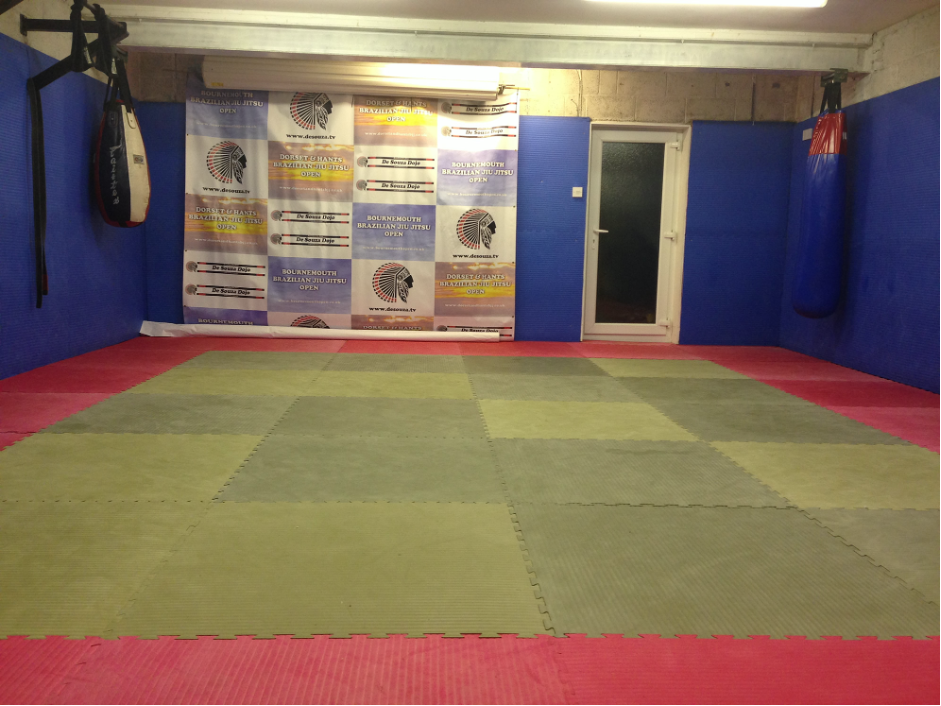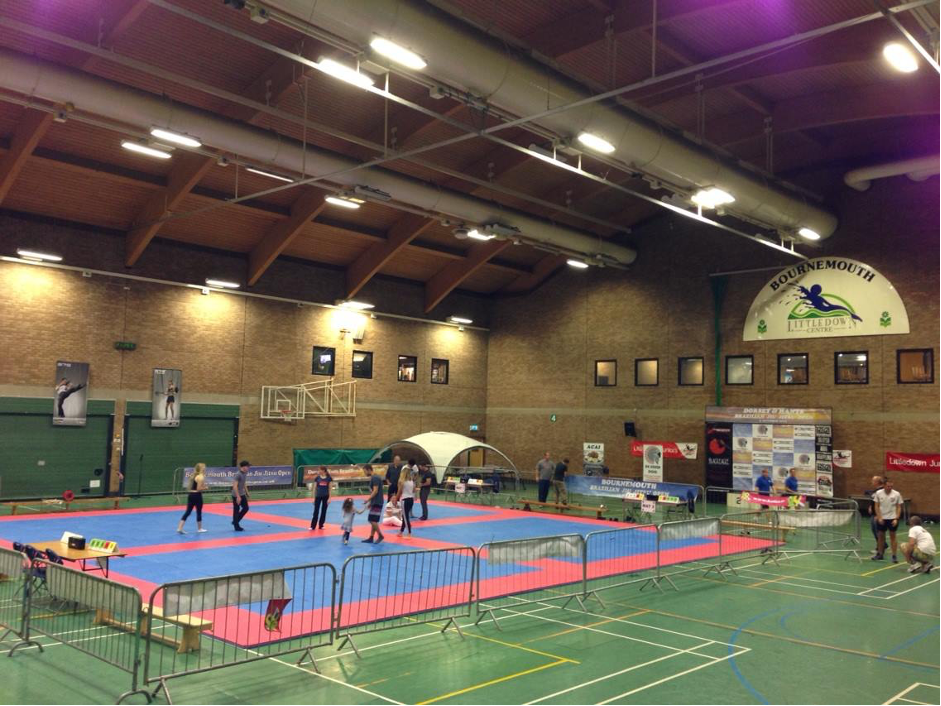 Brazilian Jiu Jitsu Academy
With a dream of one day having his own BJJ school Alex started working full-time in a local bank to finance the building work of a garage at his family home, in 2007 De Souza Dojo was born!
The garage was a 49m2 matted area, and with the new space he could train himself and develop the Jiu-Jitsu of many others.
Alex worked full-time at a local bank and was limited to teaching classes in the evenings and at weekends. Many years passed by but his passion for developing Brazilian Jiu-Jitsu only grew.
Alex and Katie masterminded the first Bournemouth Brazilian Jiu-Jitsu Open, held at the best leisure centre in Bournemouth, the Littledown Centre.
The event took place in 2010, bringing to Bournemouth the elite of Brazilian Jiu-Jitsu fighters from around the UK. Another landmark was set as this brought more awareness to Jiu-Jitsu not just to our club, but also to the town.
We now have two events running per year, our events attract fighters from all over the world, the events increase tourism to the town, bringing business to hotels, guest houses and restaurants, on our last event we had 600 plus competitors taking part.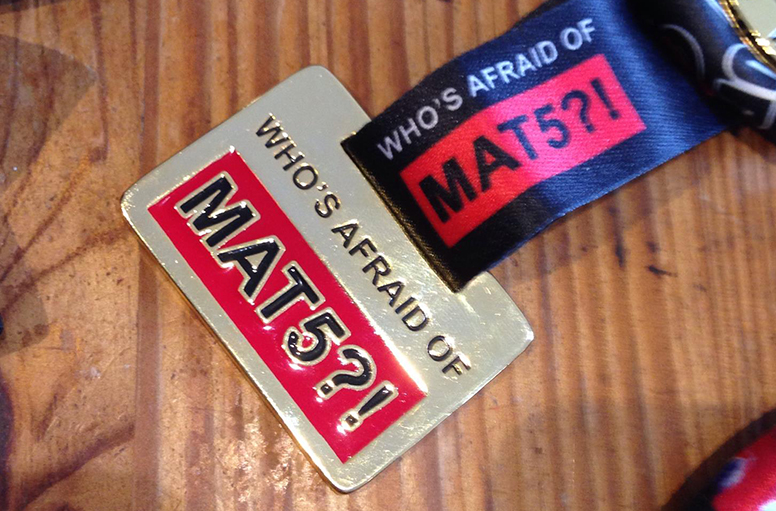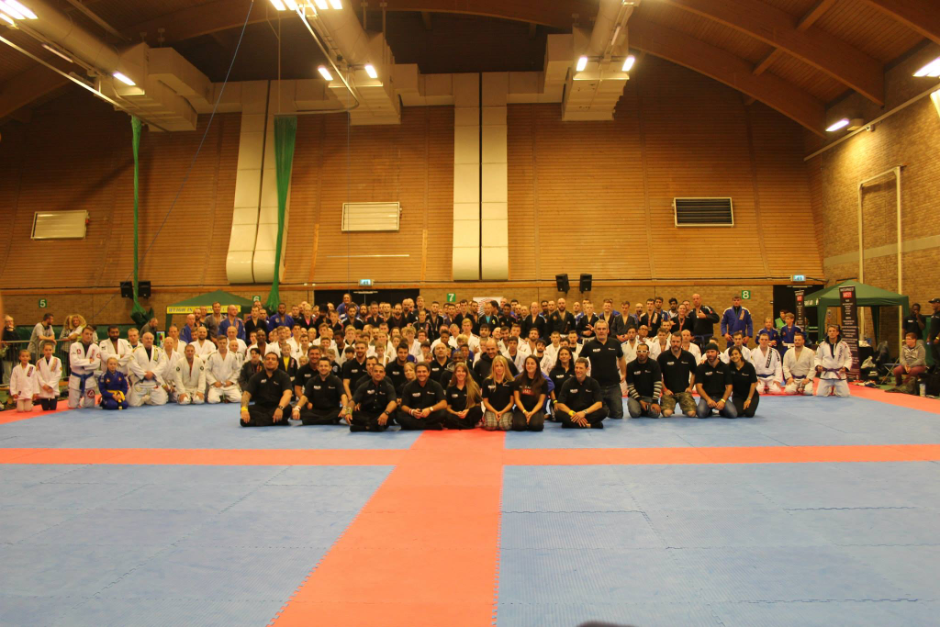 In 2014 De Souza Dojo launched a themed matted area as a sideline event named "Who is Afraid of MAT5?!" The idea and the name originated from a conversation between Alex and Katie about how they could offer a better experience to their clients.
People travel from afar to come to Bournemouth to get here, fight once in a knockout tournament, lose and not have the chance to fight again. With those people in mind, Alex and Katie wanted to give them more. Alex, as a competitor, who understands fighters mentality, added that having a fight before the main event would aid in warming up and ease nerves.
Their MAT5?! idea has been used by other events in the UK and was accepted with open arms by the UK Brazilian Jiu-Jitsu community.
Also in 2014 we increased the capacity of our events introducing two extra areas, which allow us to have more flexibility and reduce the length of the time our events take to run.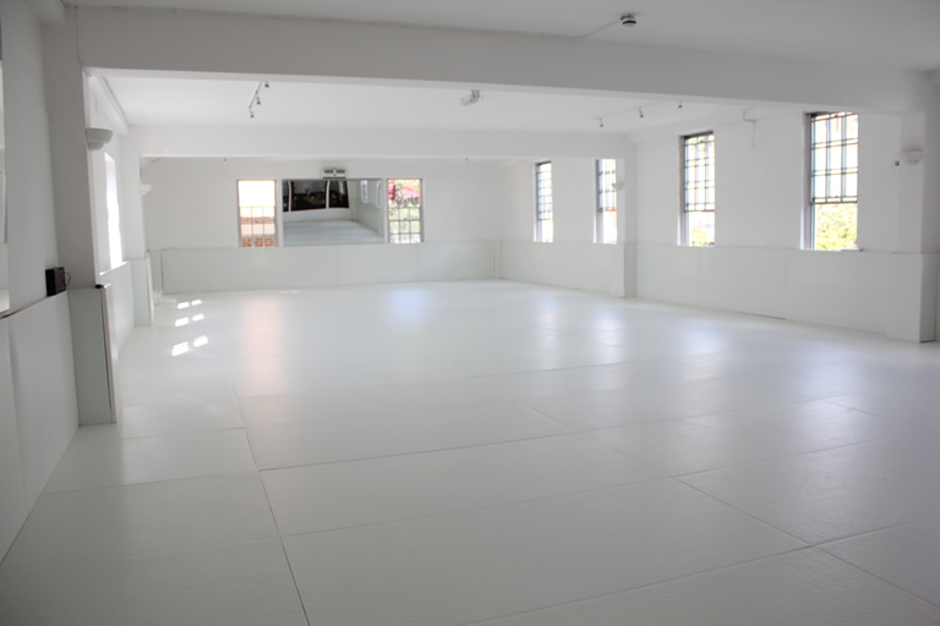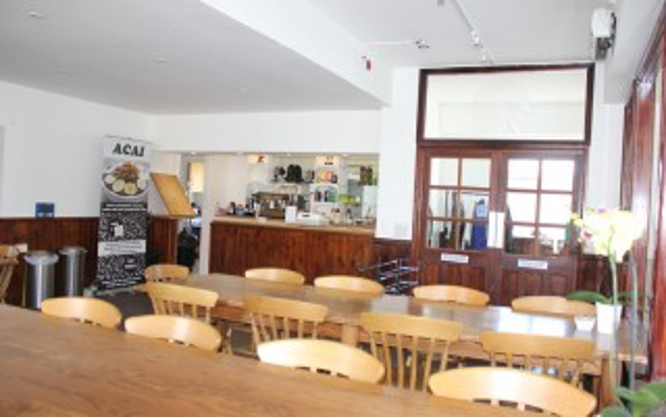 Brazilian Jiu Jitsu Academy Lansdowne, Bournemouth
In 2014 we started to look around for a new venue for our club, and we found the perfect place!
After a lengthy wait caused by legal bureaucracy we finally moved into our brand new venue, a former dance school located in the heart of Bournemouth, a five minute walk to the beach in the Lansdowne area, next door to Bournemouth University, a few metres from Bournemouth College and opposite the temporary Parkfield School.
We could not have chosen a better venue, over three floors, we now had a shop on the ground floor selling all the equipment and apparel to cater for all our students needs, on the first floor a large refectory area making it very comfortable for parents, partners and friends to view the training session in progress.
On the same floor as the refectory we had our state of the art dojo. Our dojo was 150 square metres of pure white bliss, made from 50mm thick Olympic standard mats. They had been custom made and were non abrasive to the skin.
On the second floor we had a treatment room offering beauty treatments, massage, acupuncture and sports therapy.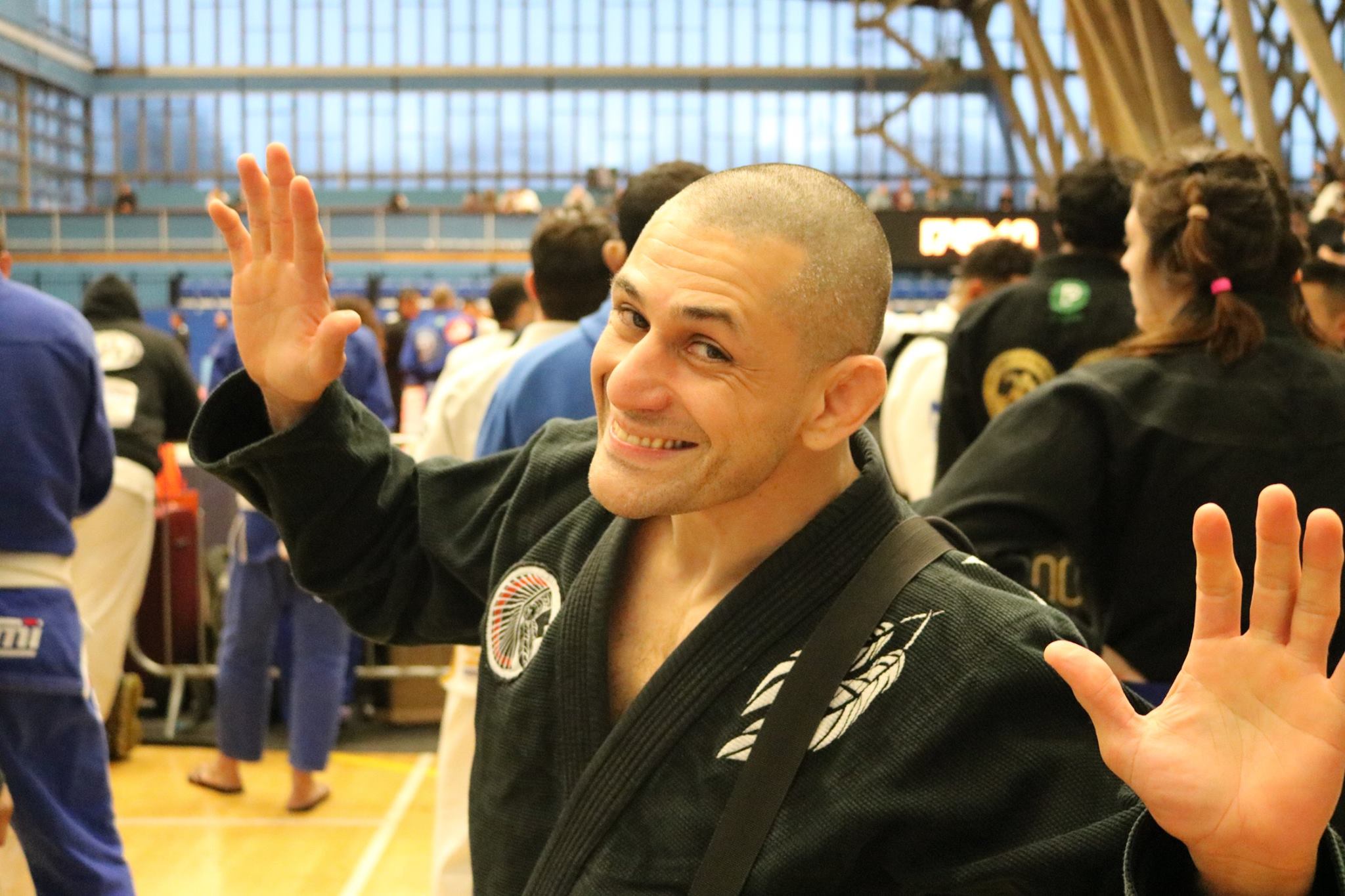 2010
English Open 2010 –

Gold Medal

IBJJF Lisbon European 2010 –

Bronze Medal
2011
IBJJF Lisbon European 2011 – Silver Medal

2012
English Open 2012 –

Gold Medal

British Open 2012 –

Bronze Medal

IBJJF New York International Open 2012 Absolute –

Bronze Medal

IBJJF New York International Open 2012 –

Silver Medal
IBJJF London International Open 2013 Absolute –

Bronze Medal

IBJJF London International Open 2013 – Bronze Medal

IBJJF Zurich International Open 2014 –

Gold Medal

IBJJF Zurich International Open 2014 Absolute – Gold Medal

IBJJF Lisbon European 2015 –

Silver Medal

IBJJF London Winter International Absolute 2015 – Gold Medal

IBJJF London Winter International 2015 –

Gold Medal



IBJJF Munich Winter International Absolute 2015 –

Gold Medal

IBJJF Munich Winter International 2015 –

Gold Medal

IBJJF Munich International No Gi 2015 –

Silver Medal

IBJJF London Fall International 2015 –

Gold Medal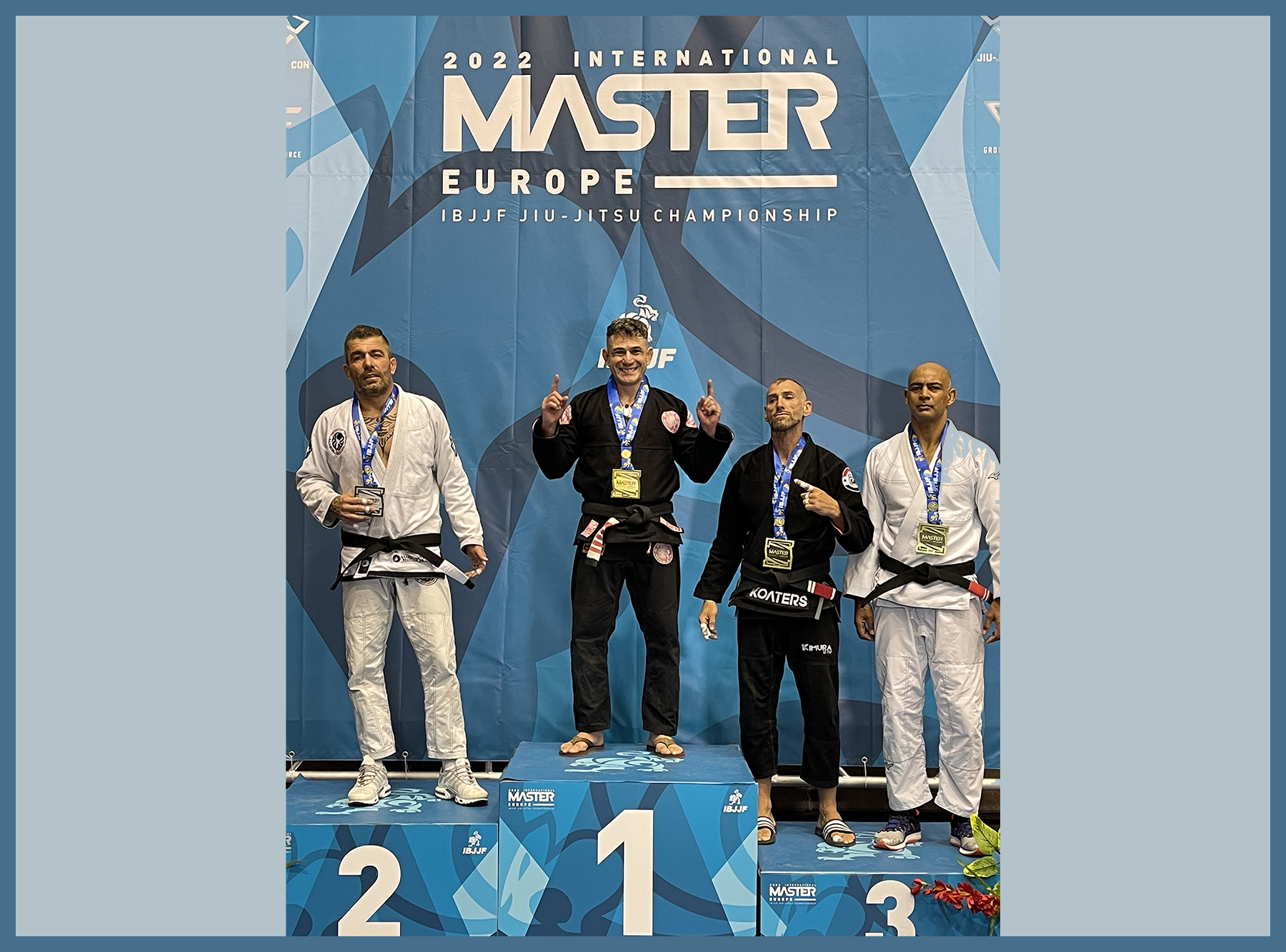 IBJJF Lisbon European 2016 –

Bronze Medal

IBJJF London Winter International Absolute 2016 – Gold Medal

IBJJF London Winter International 2016 –

Gold Medal



IBJJF Rome Open 2016 Absolute –

Silver Medal

IBJJF Rome Open 2016 –

Bronze Medal

IBJJF Rome European No Gi 2016 Absolute –

Bronze Medal

IBJJF Rome European No GI 2016 –

Silver Medal

IBJJF Zurich Open Absolute 2016 –

Bronze Medal

IBJJF Zurich Open 2016 –

Gold Medal

IBJJF Spanish National Jiu-Jitsu Championship 2016 –

Bronze Medal

IBJJF Spanish National Jiu-Jitsu Championship 2016 Absolute –

Silver Medal

IBJJF British National Jiu-Jitsu Championship 2016 –

Bronze Medal

IBJJF London Fall International 2016 absolute –

Gold Medal

IBJJF London Fall International 2016 –

Gold Medal

Tuff Invitational 5 Circus Tavern 2016 –

Gold Medal

IBJJF Madrid Open 2016 –

Gold Medal
IBJJF London Winter International Absolute 2017 –

Bronze Medal

IBJJF London Winter International 2017 – Gold Medal

IBJJF Master International Europe Absolute 2017 – 

Bronze Medal



IBJJF Master International Europe 2017 –

Silver Medal

IBJJF Spanish National Jiu-Jitsu Championship 2017 – 

Silver Medal

IBJJF British National Jiu-Jitsu Championship 2017 – 

Silver Medal

IBJJF London Fall International 2017 No Gi  – 

Gold Medal

IBJJF London Fall International 2017 – 

Gold Medal

IBJJF London Fall International Absolute 2017 – 

Silver Medal
UAEJJF Abu Dhabi Grand Slam London 2018 –

Gold Medal

IBJJF British National Jiu-Jitsu Championship 2018 – Gold Medal

IBJJF London Fall International 2018 –

Gold Medal
English Open Championships 2021 –

Gold Medal
UAEJJF Abu Dhabi Grand Slam London 2022 –

 Silver Medal

IBJJF Rome European 2022 –

 Silver Medal

IBJJF Master European 2022 –

 Gold Medal

IBJJF London Fall International 2022 –

 Gold Medal
IBJJF European Championship 2023 –

Gold Medal