At De Souza Dojo Brazilian Jiu Jitsu Academy you will learn more than just Martial arts, you will be immersed in Brazilian culture, you will hear the language, the music, taste the food and learn Brazilian Jiu Jitsu undiluted. You will learn the true Brazilian way.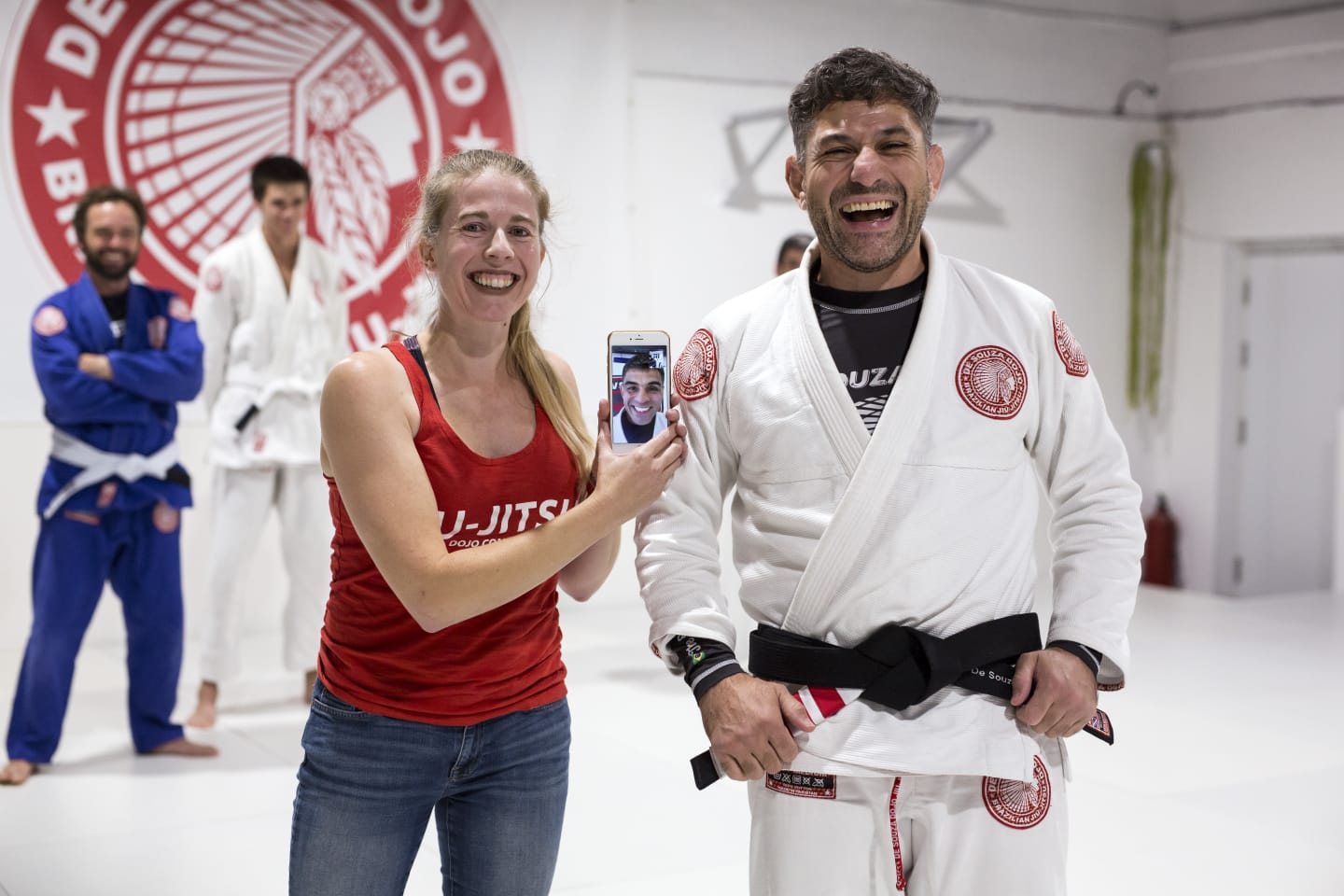 We aim to provide the very best level of technical instruction and safety for you and your child to learn a Martial Art. Alex has been training Martial Arts since he was 11yrs old and has personally seen the benefits from the training. He has been a professional instructor for over 20 years. Alex's passion is Brazilian Jiu-Jitsu and to us Jiu-Jitsu is a life style not just a business.
Alex graduated black belt on the 22 of September 2006, received his grading from Vitor Shaolin Ribeiro.
Alex became a fourth degree black belt in September 2020.
We follow a structured curriculum and have plans for each lesson ensuring you and your child will be learning as well as having fun. All our instructors have enhanced CRB checks, public liability insurance and are first aid trained.
These classes combine fitness for health and wellness… self-defense for safety and peace of mind… and ancient wisdom for a happy, stress-free life.
Give your child the gift of confidence, leadership, respect, focus & discipline with our Kids Martial Arts classes. All while teaching them the important skill of self-defense.
Our No Gi Brazilian Jiu-Jitsu classes are aimed to improve your grappling skills, it is designed for adults, male and female students.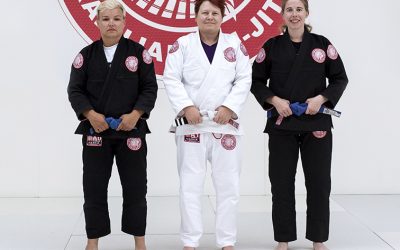 Introducing our ladies only Jiu-Jitsu classes, run by our talented purple belt Angelika Glapiak....
Alex De Souza has changed my life, he has given me a focus again. I am one of the most motivated people i know but we all lose focus sometimes. Alex is one of the foremost guys in bringing Brazilian Jiu Jitsu to these shores. Since training I have lost 17kg in only 5 months. Give it a go folks, you'll love it. Oss!
-- Tony Annetts
"I couldn't imagine a better place to train the ART,we love!! High level instructor and competitor, passionate teacher and students!! Thank you so much for welcoming me to your family, and the amazing training! Looking forward to hundreds of training hours with you!!!osssssssss"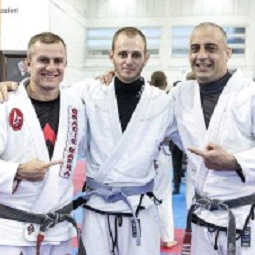 -- Daniel Sarris
"Quality first experience trying Brazilian Jiu-Jitsu with Alex!! Great fun for anyone who's competitive and understanding of a process. Alex is extremely welcoming and very insightful, giving you a brief background as to what Brazilian Jiu-Jitsu is all about and the journey that lies ahead. With a quite simply beautiful Dojo and excellent teacher you won't find a better place to train..."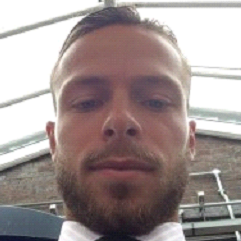 -- Toby Martin

"The most fantastic way to teach children of all shapes and sizes respect, fitness and fun. I would recommend anyone thinking of taking up Jiu Jitsu to look no further."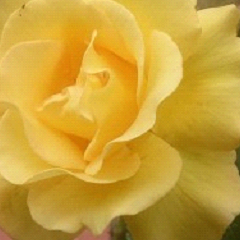 -- Jacquie Streener

"First class training and setup, great lessons and Professor Alex is an awesome instructor! I was only there for a week while visiting and having trained in a couple of other places previously, I can say that this is world class. Also spoken of very highly by friends of mine!"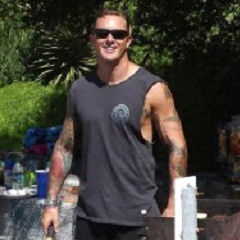 --Dave Graham
"I had the opportunity to join Alex just as he moved into his new gym which is a world class facility in an excellent location. I have had the opportunity to train at several gyms over the years due to moving around for uni but Alex's is by far the best facility. Alex is clearly very passionate about the art and is a very clear teacher with every class suitable for any level. Most importantly the environment Alex has created is a very friendly one with everyone being very respectful and NO big egos. If you haven't trained before this is definitely the best gym to take your first steps into the world of BJJ."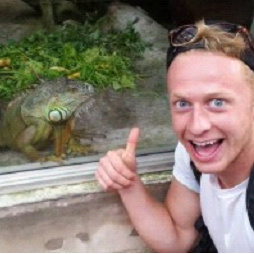 --Oliver France
"Gracias Mestre DeSouza por dejarme conocer tu Dojo y a tu gente. Sois una gran familia, el ambiente es inmejorable, el dojo precioso, super cuidado y para mi lo mas importante un muy buen Mestre. OSSSSS!!!!"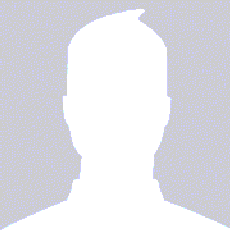 --David Vazquez
"Thank you mestre desouza for letting me know your dojo and your people. You are a big family, the environment is unbeatable, the dojo beautiful, super careful and for me the most important thing a very good mestre. You!!!!"
--David Vazquez
(Translated from spenish by google)
"Just had my daughters 8th birthday party here. It was great fun. Alex is amazing with the kids. Katie does lovely invitations etc. Scarlett has been going to the Dojo with school and loved it. As a surprise, we have signed her up as a member. Alex presented her with her Gi. She is over the moon. Looking forward to watching her train. Thanks guys X"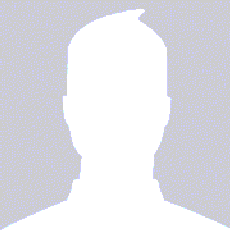 -- Jo Wilson
"Thank you from the bottom of my heart for all the amazing and positive effect you're making in the Bournemouth community. Marco has learnt a lot since attending the DeSouza Dojo. Thanks to you."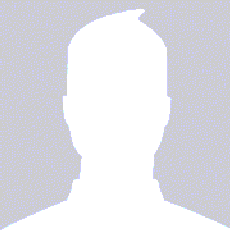 -- Melissa Kearon

" Alex is the best Jiu-Jitsu instructor I have ever trained with. He's a true professional and on top of that the Dojo is very clean, as it's cleaned after every training. It's hard to find such a great Jiu-Jitsu academy to train at."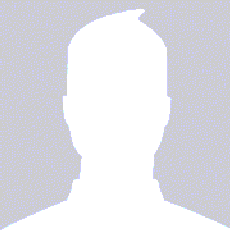 -- Gabriel Melillo