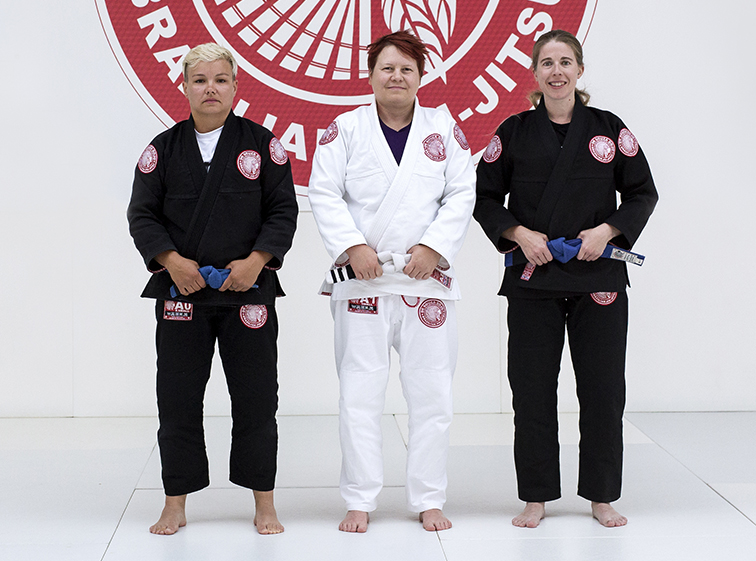 Introducing our ladies only Jiu-Jitsu classes, run by our talented purple belt Angelika Glapiak.
Ladies, if you've ever wanted to experience Jiu-Jitsu but were a little overwhelmed about joining the mixed class, then this course is for you.
Ladies only Jiu-Jitsu classes will be every Wednesday run by our female instructor.  Enjoy an introductory course to Gi Brazilian Jiu-Jitsu. Learn the basic techniques, throws and rules of BJJ. This course is for complete beginners to gain a thorough understanding of Brazilian Jiu-Jitsu before committing and advancing to the other courses or membership. It is run over 6 weeks.
Although you will have your own private ladies class, you are welcome to join in the mixed Gi classes at anytime.
6 weeks unlimited training
Ladies only class Wednesdays 6pm – 7pm
Access to Gi mixed classes – Mondays, Wednesdays & Fridays 7pm – 9pm
Expert Tuition
Gi Uniform (White Gi & Belt)
Insurance

Only £200